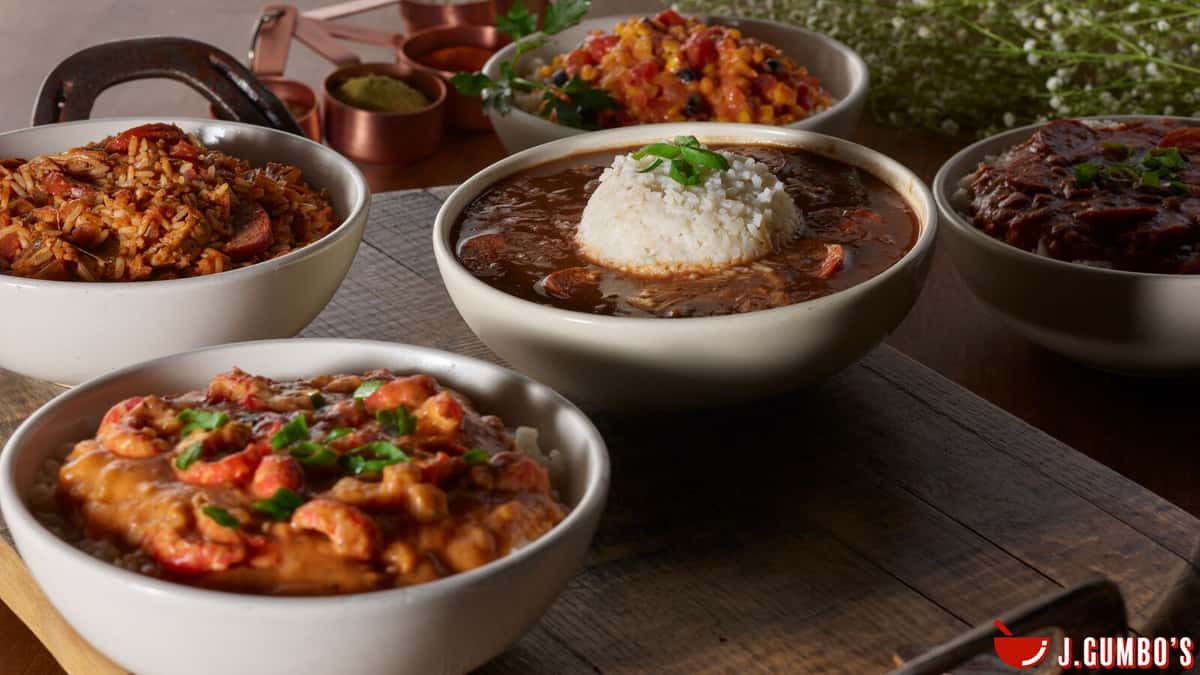 About Us
OUR BACKGROUND
At J. Gumbo's, we cook up real down-home Louisiana cookin' and serve it up in bowls as big as the bayou.
Every one of our authentic Louisiana specialties is made from the recipes that our founder Billy Fox, Jr. discovered in his ol' grandma's kitchen in Gran Coteau, Louisiana. Billy's recipes only use the freshest ingredients and the zestiest spices. That's how
grandma wanted it!
After opening several successful Cajun restaurants across the country, Billy settled in Louisville, Kentucky in 2005 and opened the first J. Gumbo's restaurant (back then we called it "Gumbo A Go-Go!") in a small building that was originally built as a dairy. From that humble start, Billy has grown the concept into numerous stores in many different states sharing his authentic Cajun and Creole cuisine with millions of hungry customers.
Through all of our growth and expansion from a small family kitchen outside of Lafayette to stores nationwide, one thing hasn't changed: our commitment to selling the highest quality Cajun cuisine with quick and friendly service.